Profile Management:
Profile Management, with offices in Amsterdam and Enschede, has been active for decades in the executive search industry. And now Expert Finding has been added: to help our Dutch and international clients locate excellent candidates worldwide.
Top candidate 100 % guaranteed
The combination of decades of experience and our advanced Expert Finding method ensure our clients a 100% success rate. We always deliver. You may count on the perfect match between job profile and resume, but equally important, between company culture and personality.
Top candidate guaranteed? Call 08 50 60 70 90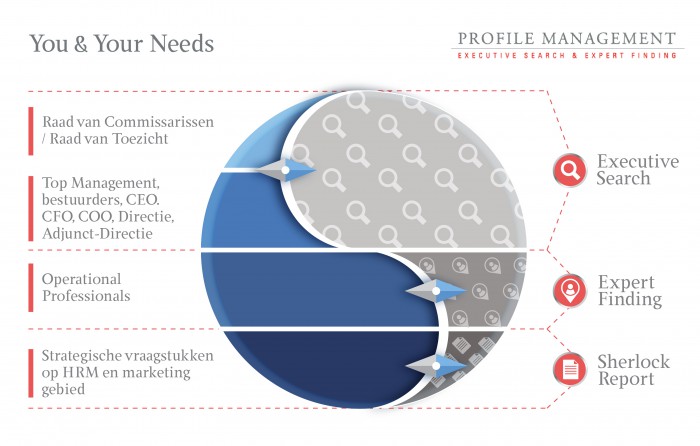 Profile Management is:
Years of experience in the international corporate world
Unfailing ability to locate top candidates worldwide
Attention to company culture and actual position of the organization
High quality sparring partners, professional and discreet
A personal consultant during the entire process, also after placement of the candidate
Make a free appointment!
Home